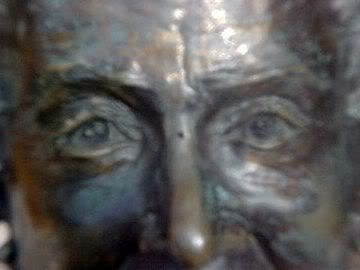 I had a wonderful excursion out yesterday afternoon with camera in hand. Last summer I discovered a beautiful bronze statue in a neighbors yard and took several shots of it from different angles. I was so impressed with the elegance that I vowed sometime soon to go on a statue hunt through out my city.
My method of choice when shooting is to shoot in close up to extreme close up. When you shoot in this style almost everything you shoot becomes artwork with an almost abstract feel about it.
There are a few ways that I express myself, sometimes it is through written word, other times it is expressed through the lyrics and music of another person and then through the lens of my camera. To understand my photography is to understand me. My lens helps me to express how I'm feeling at any given moment.......... I often wonder if other people pick up on that.
This blog seems to reflect more of my quiet moments caught in photography, I find I post more pictures and use less words here. It must be what I needed to do.