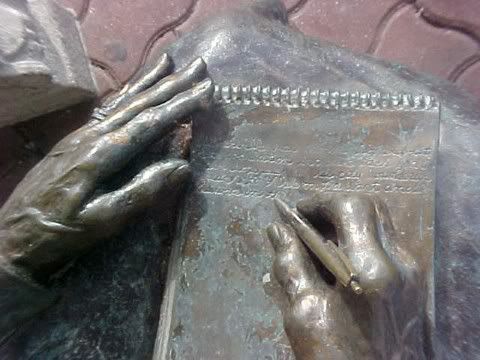 As I fast approach yet another new year in my life, I always tend to spend the time before it looking back. I spend a lot of time with the phrase "What if?" I think in the end....My death, I will look back and say I am satisfied with who I am and how I lived my life. I know every bump in the road, every tear on my cheek, and every caution thrown to the wind has made me who I am today.
I meet a lot of people that have something in their past that connects us instantaneously to each other. Sometimes we even verbalize it and sometimes our eyes or a quick nod of the head alerts us to one another. In contrast I sometimes meet people who are so completely different from me that I struggle to find a human connection. I don't mesh well with closed minded individuals, I don't mesh well with the bullies of the world either. And I am vocal in my reasons why. We do not have to accept other peoples lifestyles as our own, we only have to accept our differences and simply live and let live as long as it is something that causes no one else harm.
People argue about so many different things, always thinking that their way is the right way. And if you don't agree with them and their views, then you are in the wrong. We fight about religion, about politics, about simple basic human needs. Don't people realize that if we want to be accepted as who we are then we have to accept others as who they are? It really is that simple. Sometimes when people are fighting, they forget what they are fighting for......they just want to prove their right.
There is that old song, "What the world needs now, is love sweet love" But what I think the world really needs now is compassion for those who are like us and for those who are not. If you want the freedoms to believe in your God, your religion or your political views, then grant that privilege to those around you.